Link

Explosion of Gifts
We've always been told that weapons aren't something that should be played with, but this time we're ignoring all warnings and so we're yelling "bombs away" across Erinn!
In this risky event you will need to visit Popper and begin passing the bomb to as many people as possible to win rewards.
(Note: You cannot pass the bomb to the same player!)
The more people you pass to, the better the rewards!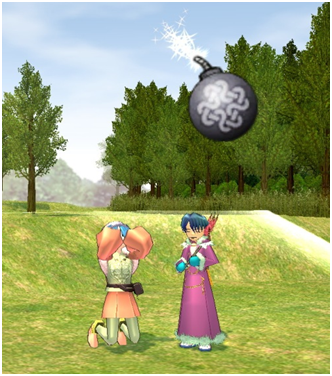 The prizes for taking part in these daredevil activities will definitely be worth the singes in your robe!
Popper Hat
Baby Pink Package Set
Sky Blue Package Set
Black and Gold Package Set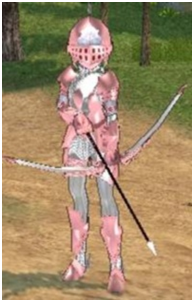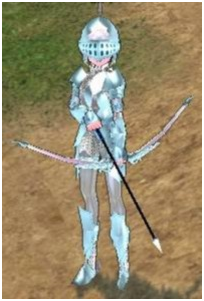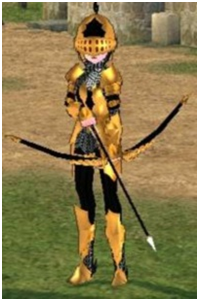 The Bomberman Event runs from
May 10 to May 23, 2012
.

Vintersorg

WOTO. +1





Posts

: 873


Join date

: 2009-07-21


Location

: New Mexico



Has anyone tried this yet? It kinda has my curiosity... if only for that gold-and-black theme, lol.

But not like I really want another set of armor to prof >>; My Dustin's good enough for me for serious dungeoning <3 For non-serious runs, I have my back-up purple armor on my pet~

ftwinz

WOTO. +2





Posts

: 949


Join date

: 2009-02-19


Age

: 32


Location

: LA, CA



This event SUCKS. People have been trolling since day 1, keeping the bomb and running off with it so no one has a chance to get the gifts.
Plus as usual it is laggy and horribly glitchy.
Big disappointment imo :<

Vintersorg

WOTO. +1





Posts

: 873


Join date

: 2009-07-21


Location

: New Mexico



Well then, that settles it.

Not. Gonna. Bother.

Thank you, Vinvin :]

The countdown to finals and hopefully graduation is, uh... Man, I can't even math atm, but May 29 and 31 are my D-Days.

Wish me tons of luck, plz x-x I really need the energy to keep my eyes on the pages...

ftwinz

WOTO. +2





Posts

: 949


Join date

: 2009-02-19


Age

: 32


Location

: LA, CA



Junjun! /jumps into cheerleader mode
You can do it!! Give me a J! U! N!
What does that spell? Jun! JUN! He's our kitty man, if he can't do it, no one can!
/end silly cheerleader mode
XD
In all seriousness though, you can do it! You've come too far... just keep taking it one day at a time. You'll get through.
<3

Vintersorg

WOTO. +1





Posts

: 873


Join date

: 2009-07-21


Location

: New Mexico





Similar topics
---
Permissions in this forum:
You
cannot
reply to topics in this forum